Skip a Payment: Financial
Freedom Made Easy
---
The Skip a Payment feature is your key to convenience and flexibility during challenging times. Life can be unpredictable, and we understand that unexpected expenses or financial constraints may arise. That's why we've developed this benefit, empowering you to regain control of your finances when you need it most.
With Skip a Payment, you have the power to temporarily postpone a loan payment, freeing up funds to address immediate financial priorities. Whether it's unexpected medical bills, home repairs, or simply the need for some breathing room in your budget, this benefit is here to support you.
Please note that the Skip a Payment benefit is not available for mortgages or credit cards.
Choose the Month: Select the specific month you would like to skip your loan payment.

Submit your Request: To ensure smooth processing, please submit your skip request at least 2 weeks before your payment is due. This timeframe allows us to handle your request efficiently.

Fee and Interest Considerations: Please note that a fee applies for utilizing the Skip a Payment benefit. This fee will be added to the outstanding balance of your loan. Additionally, it's important to understand that interest will continue to accrue during the skipped payment period.

Enjoy a Payment-Free Month: Once your skip request is approved and processed, you can relax and enjoy a month without making a loan payment. Use this time to address other financial priorities or simply give yourself some financial breathing room.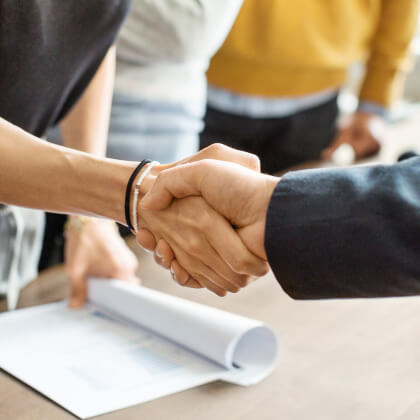 Locations and Hours
We'd love to see you in person! Please feel free to drop into any branch location near you.