Overdraft Protection & Courtesy Pay
Overdraft Protection
Opt for the convenient Overdraft Protection service, which connects your Pioneer checking account to another Pioneer account, such as a savings or second checking account. This feature automatically transfers available funds from the linked account to cover your transactions. It offers flexibility by allowing you to make purchases even when there are insufficient funds in your checking account, preventing declined transactions, returned checks, or other overdrafts.
Take advantage of our Online Banking and Mobile Banking platforms to access your account information anytime, anywhere. These services enable you to monitor your account balance, track transactions, and receive alerts, providing you with round-the-clock account visibility and peace of mind.
Courtesy Pay

Rest assured, we have your back!
Experience the benefits of our affordable Courtesy Pay Coverage, starting at just $5 per item.1
We understand that in the hustle and bustle of life, it's possible to unintentionally exceed the funds in your checking account. We believe that a minor oversight shouldn't result in hefty overdraft penalties!
You already have plenty on your plate! Allow us to look out for you, so you can focus on taking care of everything and everyone else!
Open a
FREE Checking account
with Courtesy Pay Today!
No Minimum Deposit to Open

No Minimum Balance Requirements

No Direct Deposit Requirements

No Monthly Service Charge

No Per Item Transaction Fee

No Minimum Transaction Requirement

FREE Nationwide ATMs

FREE Mobile Banking2

FREE Mobile Check Deposit2

FREE Bill Pay

2Data carrier rates may apply.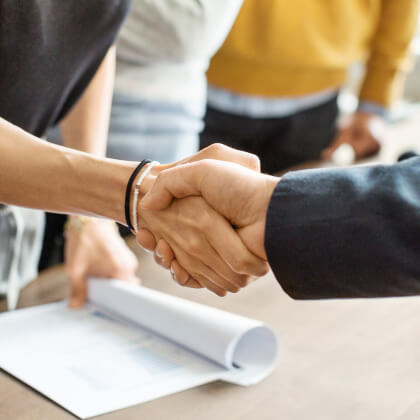 Locations and Hours
We'd love to see you in person! Please feel free to drop into any branch location near you.