We refinanced a new vehicle with Pioneer and were able to save money on monthly payments and overall interest. Over $1140. In addition, we were able to add life insurance to our loan while getting all these savings.
— William & Belinda
---
I came in to Pioneer for a small personal loan and ended up refinancing my car term for term and saved $1300.95! They also helped me with my personal loan and the whole process only took about 40 minutes. My financial advocate was knowledgeable, polite and friendly. Banking at Pioneer has been a blessing.
— Sharon
---
It was suggested that we get my car loan through Pioneer Credit Union. They took 2 years off our loan term when we refinanced, saving us over $1400 in interest. We want to thank them for directing us the correct way. Thank You!
---
I was able to do a balance transfer to my Pioneer credit card from my Chase credit card and dropped my interest rate from 15% to 6.70%. I was also able to refinance my auto loan and reduce the term by 8 months saving over $4,000, also reducing my interest rate from 5.70% to 2.99%. Thank you, Pioneer!
— Nancy
---
I recently purchased a new car. Andre at the Teays Valley location, was HUGE help to me. If not for him taking the time to explain to me how financing worked, I would have made a mistake that would have cost me thousands of dollars ($10,000 actually). I was so apprehensive about telling the car dealership that I found financing at my credit union that I asked Andre if he would talk to them, he never even blinked an eye. He took care of everything. Andre went above and beyond what normally would be expected of any financial institution. If you are in the market for a new car or even a new banking institution choose Pioneer.
— Kathy
---
Pioneer was a big help with refinancing our vehicles. We are saving over $200 a month on our payments and saved over $4000 in interest in just one auto! They also helped us with a low rate credit card to help us build our credit. The process for us was fast and pain-free. We loved the help and fast responses to our questions. We recommend Pioneer to everyone!
— Parsons
---
I came to Pioneer in desperate need of a loan for a complex situation to save from losing a lot of family property. I was not sure if they would be able to do anything to help me. They found an opportunity to accomplish what I needed while taking the smartest approach to save money in interest. They used the equity in my vehicle, refinanced my car, which gave me the money for my property and they lowered my auto rate in the process. I didn't even realize that was an option. It was so much easier than I could have imagined.
— Rosslyn
---
I came to Pioneer because I was unhappy with my interest rate through the dealer, and not only did Pioneer save me $1,716.24 in interest, but they saved me $351 on a GAP warranty and gave me an additional year and additional 12,000 miles on my extended warranty for the same price as the dealership! Pioneer was fantastic!
— Charles

---
I was scrolling through social media one day and came across an ad from Pioneer Appalachia FCU that said, "Control Out of Control Interest Rates." I immediately called and made an appointment. By the end of my appointment, I consolidated two of my credit cards saving me over $5,000. Amazing! I highly recommend you giving a call to the friendliest and most helpful staff Pioneer Appalachia FCU so they can help you!
— Andrea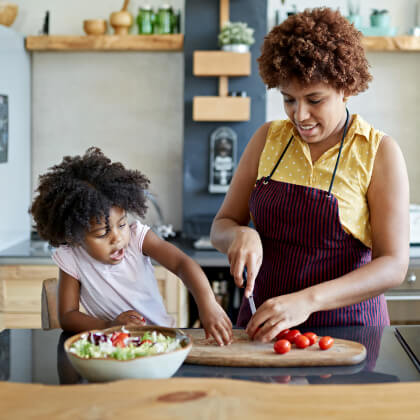 Home Loans
From mortgages to home equity loans, make the most of West Virginia real estate with lenders who live right next door.