Your accounts will never feel lonely thanks to digital banking*. Keep an eye on funds 24/7, anywhere.
*Data carrier rates may apply.
Online Banking & Bill Pay
Experience the convenience of our free, 24/7 Online Banking service designed exclusively for Pioneer members. Take advantage of the following features:

Check balances
View recent transaction history
Transfer funds between your Pioneer accounts
Access e-Statements
And more!



In addition, our Online Banking service includes free online Bill Pay

, offering you the following benefits:
Make secure payments in seconds
Schedule future or recurring payments
Ensure payments are received on time
Save money on postage
Avoid paper clutter
Enjoy enhanced security compared to paper billing
Mobile Banking with Mobile Deposit
Our fast, free, and secure service is exclusively available to members enrolled in online banking1. Enjoy the convenience of managing your finances effortlessly, anytime and anywhere. Here's what you can do:

View account balances
Review transaction history
Transfer funds between accounts
Receive alerts
Pay bills
Deposit checks by simply capturing photos of the front and back
Accessible through any web-enabled cell phone or device

 

Stay in control of your finances with our user-friendly online banking service.
1Data carrier rates may apply.
Join us in saving paper and protecting the environment with our fast, free, and effortless alternative to paper statements. Here are the benefits:

Environmentally friendly: Contribute to the conservation of resources by reducing paper usage.
Quick and convenient: Easily retrieve information whenever you need it.
Eliminate paper trail: Reduce clutter and eliminate the risk of misplaced or lost statements.
Enhanced security: Minimize the chances of fraud and identity theft associated with physical mail.
Faster delivery: Enjoy faster delivery compared to traditional paper statements.
Simplified record keeping: Streamline your record-keeping process with digital statements.
Easy access: Retrieve past statements easily whenever required.
Download or print: Download statements for permanent storage or print if necessary.
Email notifications: Receive email notifications when new statements are ready for your review.

 

Experience the convenience, security, and eco-friendly benefits of digital statements with us.
Make convenient and secure in-store payments using just your mobile device.
Rest assured, your card information is never shared with merchants, ensuring complete security.
Your personal information remains safe, keeping you in control of your transactions.
Transform your phone into a digital wallet, offering the same benefits and protections as your physical card.
Simply hold your device near a contactless card reader and use your personal passcode or fingerprint to authorize the transaction.
Getting started is quick and easy:
Download the Apple Pay®, Android Pay™, or Samsung Pay® app to your phone.
Create a secure login.
Add your Pioneer card information to the app.
Enjoy the convenience and peace of mind of mobile payments with Pioneer.
Need online banking help? Check out common questions.
Q: What do I do if I forget my password for online banking?
A: Contact Pioneer Appalachia Federal Credit Union during business hours for a password reset.
Q: How do I reset my password for online banking?
A: Once you are logged into online banking, click on the 'Other Options' button. Then click on the 'Change Password' link.
Q: How long is my account history maintained in online banking?
A: Your transaction summary and e-Statements are archived for one year. 
Q: How do I know it is secure?
A: Online banking can only be accessed by high-level browsers that support SSL (Secure Socket Layers). SSL is a very complex and high-end encryption technique that ensures your information is protected and can only be viewed by you. Browsers display security in different ways. It is best to check with your browser's help facility to determine how security is displayed to you. If your browser does not support secure sessions, you will not be able to access online banking.
Q: Can my account be blocked from access over the internet?
A: Yes, we can place a block on your account that will prevent anyone, including you, from accessing your account over the internet. Generally, a block is placed on the account when there are too many invalid password entries. Please contact the Credit Union to have your account unlocked.
Q: Can I see check images through online banking?
A: Yes, you will be able to see your check the next business day after the item has cleared. Checks can be viewed as follows: First, mouse over the check you would like to see and simply click the corresponding check number. You will then see an image of the front and back of the item.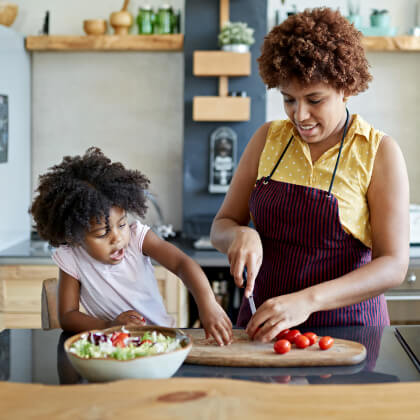 Home Loans
From mortgages to home equity loans, make the most of West Virginia real estate with lenders who live right next door.