From mortgages to home equity loans, make the most of West Virginia real estate with lenders who live right next door.
KEY FEATURES
| | | | |
| --- | --- | --- | --- |
| Competitively Low Rates | Cozy Terms | Local Decisions | Friendly Faces |
Competitively low interest rates for home purchase or refinancing
Options of fixed rate mortgages and adjustable-rate mortgages (ARMs)
Low closing costs
Flexible terms tailored to your needs
Pre-approval available for added confidence in securing financing
Refinancing options to potentially lower your current home rate
Local real estate experts dedicated to securing a fair deal
Fast, local processing based in West Virginia
Friendly and personal service from community members
Ready to Get Started?

Schedule a free appointment with one of our mortgage loan officer experts today! 
---
Personal information transmitted to Pioneer Appalachia Federal Credit Union may be used by credit union staff to respond to inquiries for service or information or improve the service the Credit Union provides. Since e-mail communication may not be secure against interception by unauthorized individuals, users may want to seek alternatives to e-mail when it is necessary to provide sensitive or personal information. Likewise, the Credit Union will not transmit sensitive or personal information that can compromise or violate a user's privacy when communicating via e-mail. Not all will qualify for a mortgage loan. Approval subject to creditworthiness and collateral.
Pioneer Appalachia FCU NMLS: #409681 
Elizabeth Wells: NMLS #591571 
Travis McGrath: NMLS #424613
James Carter:  NMLS #1288006
Leverage the equity you have built in your home to access funds for various purposes:
Consolidate debt
Cover tuition expenses
Undertake home improvements
And more!
The loan amount is determined based on your home's value, ensuring you have access to the funds you need. Benefit from our competitively low interest rates, and keep in mind that the interest may be tax-deductible, providing potential financial advantages. Enjoy flexible terms that are tailored to your specific requirements and those of your family.
Rest assured, our fast and efficient processing takes place locally, right here in West Virginia. Throughout the process, you will receive friendly and personalized service from individuals in your own community.
Not all will qualify. Approval subject to creditworthiness and collateral.
Feeling overwhelmed by the jargon surrounding mortgages during your home buying journey? Take a look at our convenient Home Loan Glossary to clear up any confusion.
Down Payment

The cash you pay toward the purchase of your home is the down payment. The down payment amount can vary and may affect the interest rate available on a home loan. 
Interest Rate

Expressed as an Annual Percentage Rate (APR), the interest rate is the basic cost of borrowing money.
Loan Terms

The length of time you have to repay the loan. In general, the longer the term of the loan, the lower your monthly payments will be. Yet, with a longer term it will take longer to build equity and may cost you more in interest than a shorter-term loan. 
Closing Costs

Fees for transferring ownership from the seller to you are referred to as closing costs. You are paying for the services of the lender and others involved with the sale or refinance of the home. Closing costs may include:
Origination Fee

Appraisal

Application Fee

Title Binder

Recording Fee

Title Examination Fee

Flood Certification Fee

Escrow

A trust account held in the borrower's name that is used to pay obligations such as property taxes and insurance premiums. 
Appraised Value

An opinion of a property's fair market value, based on an appraiser's knowledge, experience, and analysis of the property.
Annual Percentage Rate (APR)
To make it easier for consumers to compare mortgage loan interest rates, the federal government developed a standard format called an "Annual Percentage Rate", or APR, to provide an effective interest rate for comparison shopping purposes. Some of the costs that you pay at closing are factored into the APR for ease of comparison. Your actual monthly payments are based on the periodic interest rate, not the APR. 
Bill of Sale
A written instrument that transfers title to personal property.
Closing

A meeting of the parties involved in a real estate transaction to finalize the process. In the case of a purchase, a closing usually involves the seller, the buyer, the real estate broker, and the lender. In the case of a refinance, the closing involves the borrower and the lender.  A closing is sometimes also referred to as the settlement or the close of escrow. 
Deed of Trust

This document, referred to as a mortgage in some states, pledges a property to a lender or trustee as security for the repayment of a debt. 
Equity

An owner's financial position in a property. Equity is the difference between the property's value and the amount that is owed on mortgages.
Fixed Rate Mortgage

A mortgage in which the monthly principal and interest payments remain the same throughout the life of the loan. 
Flood Insurance

Insurance that protects a homeowner from the cost of damages to a property due to flooding or high water. It is required by law that properties located in areas prone to flooding have flood insurance. The federal government determines whether an area is prone to flooding and considered to be in a flood plain. 
Home Equity Loan

A loan secured by a subordinate mortgage on one's principal residence, generally to be used for some non-housing expenditure. A traditional home equity loan provides lump-sum proceeds at the time the loan is closed.
Home Inspection

A complete and detailed inspection that examines and evaluates the mechanical and structural condition of a property. A complete and satisfactory home inspection is often required by the homebuyer. Compare with appraisal. 
Homeowner's Insurance

Insurance that protects a homeowner against the cost of damages to property caused by fire, windstorms, and other common hazards. Also referred to as hazard insurance.
Liabilities

A person's financial obligations including both long-term and short-term debt, as well as any other amounts that are owed to others.
Loan to Value Ratio (LTV)

A ratio used by lenders to calculate the loan amount requested as a percentage of the value of a home. To determine the loan to value ratio, divide the loan amount by the home's value. The LTV ratio is used to determine what loan type the borrower qualifies for as well as the cost and fees associated with obtaining the loan.
Private Mortgage Insurance

Insurance provided by a private company to protect the mortgage lender against losses that might be incurred if a loan defaults. The cost of the insurance is usually paid by the borrower and is most often required if the loan amount is more than 80% of the home's value. Sometimes referred to as mortgage insurance. 
Refinance

The process of paying off any existing mortgages on a home with a new mortgage loan.
Underwriting

Detailed process of evaluating a borrower's loan application to determine the risk involved for the lender. Underwriting usually involves an in-depth analysis of the borrower's credit history, as well as an examination of the value and quality of the subject property.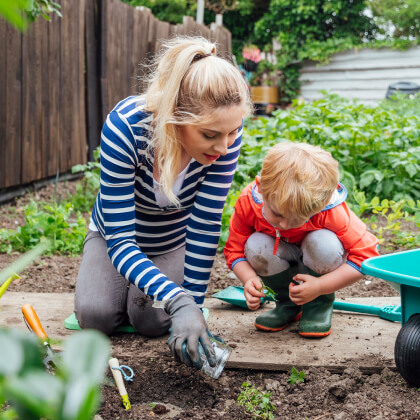 Member Stories
"My financial advocate was knowledgeable, polite and friendly.
Banking at Pioneer has been a blessing."