About Pioneer Appalachia FCU
Our Mission

Since 1940 it is the mission of Pioneer Appalachia FCU to...
Meet the credit and savings needs of consumers, especially individuals with modest means.

Promote thrift and encouraging saving habits among our members.


Create a reliable source of credit for provident, business, and productive purposes.
Our Story 

In 1940, a visionary group of educators came together to establish Pioneer Appalachia Federal Credit Union. Their collective vision was to provide the teachers of Kanawha County Schools with an innovative banking alternative. With unwavering determination, they set out to create a welcoming community where individuals could become valued members and embody the core principle of "people helping people."
John Roach, a devoted champion of education, led the way. Residing in Charleston, WV, he tirelessly grew our Credit Union, one member at a time. Without him, our credit union wouldn't be what it is today. In 1940, John Roach opened the first account for Kanawha County Teachers Credit Union.
Afterward, the Credit Union expanded its membership to encompass all school employees in Kanawha County, leading to a name change to Kanawha County School Employees Federal Credit Union. In subsequent years, the Credit Union underwent further expansion to include school employees in Clay, Fayette, Greenbrier, Kanawha, and Roane counties. To better reflect the evolving membership, the Credit Union was rebranded as West Virginia School Employees Federal Credit Union.
In November of 2000, the Credit Union took over the business operations of the former Mountaineer Federal Credit Union, which is now home to our highly esteemed South Charleston branch.
In December 2002, a significant milestone was achieved as we obtained a community charter, significantly broadening the potential membership base of the Credit Union. To honor the enduring vision of our founders, the name was subsequently changed to Pioneer West Virginia Federal Credit Union, symbolizing our commitment to preserving their pioneering spirit.
Inspired by Mr. Roach and our founders, our iconic compass brand represents our commitment to guiding members on their financial journeys. With our core principles and dedication, we aim to be your trusted "financial compass for life."
Today with an asset base in excess of $200 million, we provide a full range of financial services to over 19,000 members.
Our services are available to anyone who lives, works, worships or volunteers in the following counties: 
West Virginia:
Braxton

Cabell

Calhoun

Clay

Fayette

Greenbrier

Harrison

Jackson

Kanawha

Logan

Mercer

Mingo

Monongalia

Monroe

Nicholas

Pocahontas

Preston

Putnam

Randolph

Ritchie

Roane

Summers

Upshur

Wayne

Webster

Wyoming

Ohio:
Kentucky:
While the majority of our members reside within our designated field of membership, we also have a significant number of active members across the United States. In order to embrace and accommodate the expanded membership base beyond West Virginia, our Credit Union underwent a name change to Pioneer Appalachia Federal Credit Union in June 2021.
What Was Happening When We Were Founded?

Franklin D. Roosevelt secured victory in the election, becoming the United States' first president to serve a third term.
The implementation of a 40-hour working week came into effect.
Life magazine was available for purchase at the cost of 10 cents.
Winston Churchill assumed the position of Prime Minister and established an all-party government.
Jack Nicklaus, the renowned golfer, was born in Columbus, OH.
CBS showcased color television in New York.
The first Bugs Bunny cartoon made its debut.
The Cincinnati baseball team emerged victorious over Detroit (4-3) in the World Series.
The average cost of a new house stood at $3,920.00.
Average annual wages amounted to $1,725.00.
A gallon of gasoline was priced at 11 cents.
The typical monthly rent for a house averaged $30.00.
A radio could be purchased for $16.95.
The average price of a new car was $850.00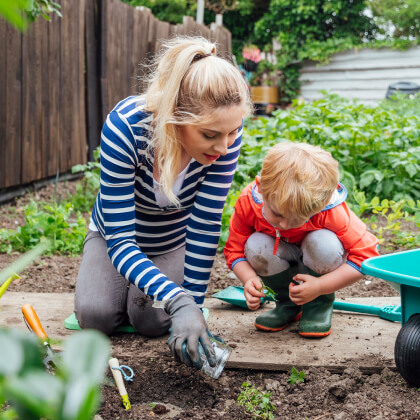 Member Stories
"My financial advocate was knowledgeable, polite and friendly.
Banking at Pioneer has been a blessing."