About Pioneer Appalachia FCU
Our Mission

Since 1940 it is the mission of Pioneer Appalachia FCU to...
Meet the credit and savings needs of consumers, especially persons of modest means, and to

promote thrift among members by affording them an opportunity to accumulate their savings and to

create for them a source of credit for provident, business and productive purposes.

Our Story 

Pioneer Appalachia Federal Credit Union was established in 1940 by a group of "pioneering" educators. They all shared a dream that one day the teachers of Kanawha County Schools would have an alternative to traditional banking. They would create a place that "members" could join and be founded on the principle of "people helping people."
One man led the way! John Roach was a man who dedicated his life to education. He lived with his family in Charleston, WV and spent a great deal of his time and efforts in growing the Credit Union one member at a time. Without John Roach, our credit union would not be what it is today. He opened the first account for Kanawha County Teachers Credit Union in 1940.
Sometime later, the Credit Union grew to include all school employees in Kanawha County. At that time, the name was changed to Kanawha County School Employees Federal Credit Union. Years later, the Credit Union expanded again to include school employees in Clay, Fayette, Greenbrier, Kanawha and Roane counties. To more accurately represent the new membership base, the name was subsequently changed to West Virginia School Employees Federal Credit Union. 
In November of 2000, the Credit Union assumed the business operations of the former Mountaineer Federal Credit Union. This is now the site of our very popular South Charleston branch. 
In December 2002, we were granted a community charter, which greatly expanded the potential field of membership for the Credit Union. Once again, in an effort to reflect the ongoing spirit of our founders' vision, the name was changed to Pioneer West Virginia Federal Credit Union. 
Keeping with the philosophy and vision of Mr. Roach and the other founders, our iconic brand "compass" represents how we want to guide each member through their own personal financial journeys. In addition, our four brand principles of Navigate My Tomorrow, Explore My Possibilities, Welcome My Today, and Secure My Yesterday are a true testament of how we feel about each member. It is our goal to be your "financial compass for life!"
Today with an asset base in excess of $200 million, we provide a full range of financial services to over 19,000 members.
Our services are available to anyone who lives, works, worships or volunteers in the following counties: 
West Virginia:
Braxton

Cabell

Calhoun

Clay

Fayette

Greenbrier

Harrison

Jackson

Kanawha

Logan

Mercer

Mingo

Monongalia

Monroe

Nicholas

Pocahontas

Preston

Putnam

Randolph

Ritchie

Roane

Summers

Upshur

Wayne

Webster

Wyoming

Ohio:
Kentucky:
Although most of our members reside within the boundaries of our field of membership, we have many active members throughout the United States.
To fully embrace the expansion of our membership in counties that are outside of West Virginia, the Credit Union's name was changed to Pioneer Appalachia Federal Credit Union in June 2021.
What Was Happening When We Were Founded?

Franklin D. Roosevelt wins the election and becomes the United States' first third-term president

40-hour working week goes into effect

Life magazine costs 10 cents

Churchill was appointed Prime Minister and formed an all-party government

Jack Nicklaus was born in Columbus, OH

CBS demonstrates color television in New York

Bugs Bunny cartoon first debuted

Cincinnati defeated Detroit (4-3) in the World Series

Average cost of new house: $3,920.00

Average wages per year: $1,725.00

Cost of a gallon of gas: 11 cents

Average cost for house rent: $30.00/month

Radio: $16.95

Average price for a new car: $850.00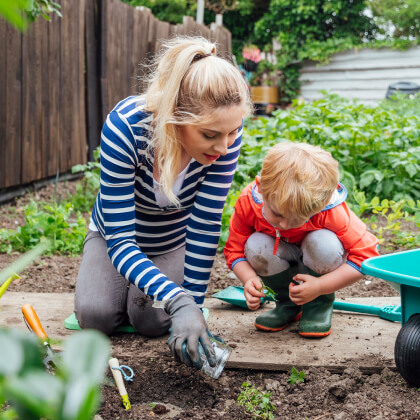 Member Stories
"My financial advocate was knowledgeable, polite and friendly.
Banking at Pioneer has been a blessing."