Embracing Excellence: Recognized Among the 70 Best Credit Unions to Work For!
Embrace Excellence: PAFCU Honored as a 5-Time Winner Among the Best Credit Unions to Work For!
Best Credit Unions to Work For Achievement
We're thrilled to announce that PAFCU has once again been recognized among the 70 top credit unions to work for, an achievement acknowledged by the Credit Union Journal and Best Companies Group. This remarkable accomplishment speaks volumes about our steadfast dedication to nurturing a culture of excellence, collaboration, and teamwork.
At PAFCU, we firmly believe that our people are our greatest strength. Their unwavering commitment, boundless passion, and unwavering pursuit of greatness have propelled us to earn this prestigious recognition for the fifth time. This accolade not only mirrors the relentless efforts of our team but also spotlights the leadership of West Virginian companies in setting a national benchmark.
Our pride swells from our ability to craft an environment where our employees thrive both personally and professionally. We cultivate a culture that places high value on innovation, inclusivity, and continuous learning, empowering our team to deliver unparalleled service to our esteemed members.
A heartfelt thank you extends to every member of the PAFCU family. Your resolute commitment, collaborative spirit, and unyielding dedication have brought us this remarkable honor. Together, we'll persist in raising standards, pushing boundaries, and transcending expectations.
Welcome to Our Thriving Culture at PAFCU!
At PAFCU, we're more than just a financial institution – we're a family driven by shared values and a commitment to excellence. Our vibrant culture is the cornerstone of our success and has led us to be recognized as one of the Best Credit Unions to Work For multiple times.
Here's a glimpse into what makes our culture special:
1. Teamwork and Collaboration: We believe in the power of working together. Collaboration isn't just a buzzword for us – it's how we achieve remarkable outcomes and support one another.
2. Passion for Excellence: Mediocrity has no place here. Our team's unwavering dedication to excellence drives us to constantly innovate, improve, and deliver the best for our members.
3. Inclusivity Matters: We value diverse perspectives and foster an inclusive environment where every voice is heard, respected, and celebrated.
4. Continuous Growth: Learning never stops. We encourage and provide opportunities for our team to continuously develop their skills, ensuring we stay at the forefront of the industry.
5. Member-Centric Focus: Our commitment to delivering exceptional service to our members is at the heart of everything we do. Their trust and satisfaction drive us forward.
6. Pride in Achievements: Being recognized as the Best Credit Union to Work For isn't just an award – it's a reflection of our collective achievements and the dedication of every team member.
Together, we're shaping a brighter future for our team and our members.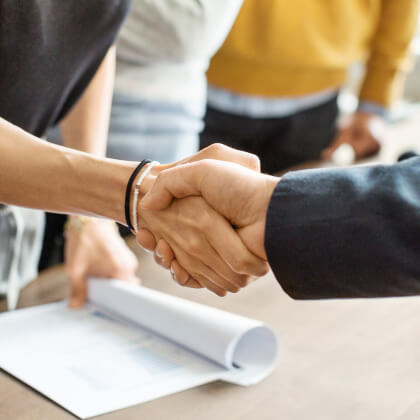 Locations and Hours
We'd love to see you in person! Please feel free to drop into any branch location near you.