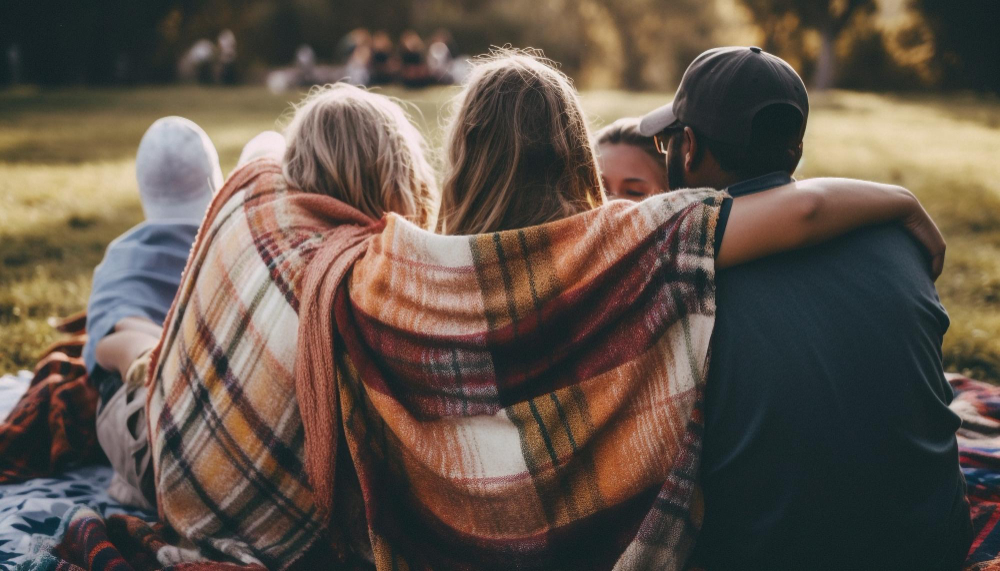 Celebrating Thanksgiving with Our Community
Embracing the Spirit of Thanksgiving Together
As the leaves turn their brilliant colors and the air grows crisp, we find ourselves reflecting on the many blessings that this year has brought us. At the heart of these blessings is our vibrant community – a tapestry of individuals, families, and businesses that together create the warm, supportive environment we cherish.
This Thanksgiving, we at Pioneer AFCU extend our deepest gratitude to each of you – our valued members and friends. Your trust, support, and engagement are the cornerstones of our success and the driving force behind our commitment to serving this wonderful community.
In this season of giving thanks, we celebrate not just the tradition, but the rich relationships and shared dreams that bind us. We are more than a credit union; we are a community united by a common goal of prosperity and mutual support.
Thank you for being an integral part of our journey. May this Thanksgiving bring you joy, peace, and the warmth of family and friends.
Voices From Our Community
Discover the personal stories, heartfelt testimonials, and inspiring quotes from our members and neighbors. These narratives highlight the reasons for their gratitude and reflect on the positive impact our credit union has had in their lives.
---
We refinanced a new vehicle with Pioneer and were able to save money on monthly payments and overall interest. Over $1140. In addition, we were able to add life insurance to our loan while getting all these savings.
— William & Belinda
---
I came in to Pioneer for a small personal loan and ended up refinancing my car term for term and saved $1300.95! They also helped me with my personal loan and the whole process only took about 40 minutes. My financial advocate was knowledgeable, polite and friendly. Banking at Pioneer has been a blessing.
— Sharon
---
It was suggested that we get my car loan through Pioneer Credit Union. They took 2 years off our loan term when we refinanced, saving us over $1400 in interest. We want to thank them for directing us the correct way. Thank You!
— The McCallisters 
---
I was able to do a balance transfer to my Pioneer credit card from my Chase credit card and dropped my interest rate from 15% to 6.70%. I was also able to refinance my auto loan and reduce the term by 8 months saving over $4,000, also reducing my interest rate from 5.70% to 2.99%. Thank you, Pioneer!
— Nancy
---
I recently purchased a new car. Andre at the Teays Valley location, was HUGE help to me. If not for him taking the time to explain to me how financing worked, I would have made a mistake that would have cost me thousands of dollars ($10,000 actually). I was so apprehensive about telling the car dealership that I found financing at my credit union that I asked Andre if he would talk to them, he never even blinked an eye. He took care of everything. Andre went above and beyond what normally would be expected of any financial institution. If you are in the market for a new car or even a new banking institution choose Pioneer.
— Kathy
---
Pioneer was a big help with refinancing our vehicles. We are saving over $200 a month on our payments and saved over $4000 in interest in just one auto! They also helped us with a low rate credit card to help us build our credit. The process for us was fast and pain-free. We loved the help and fast responses to our questions. We recommend Pioneer to everyone!
— Parsons
---
I came to Pioneer in desperate need of a loan for a complex situation to save from losing a lot of family property. I was not sure if they would be able to do anything to help me. They found an opportunity to accomplish what I needed while taking the smartest approach to save money in interest. They used the equity in my vehicle, refinanced my car, which gave me the money for my property and they lowered my auto rate in the process. I didn't even realize that was an option. It was so much easier than I could have imagined.
— Rosslyn
---
I came to Pioneer because I was unhappy with my interest rate through the dealer, and not only did Pioneer save me $1,716.24 in interest, but they saved me $351 on a GAP warranty and gave me an additional year and additional 12,000 miles on my extended warranty for the same price as the dealership! Pioneer was fantastic!
— Charles

---
I was scrolling through social media one day and came across an ad from Pioneer Appalachia FCU that said, "Control Out of Control Interest Rates." I immediately called and made an appointment. By the end of my appointment, I consolidated two of my credit cards saving me over $5,000. Amazing! I highly recommend you giving a call to the friendliest and most helpful staff Pioneer Appalachia FCU so they can help you!
— Andrea
Embrace Financial Confidence This Holiday Season
The holidays are a time of joy, celebration, and, often, significant spending. At Pioneer AFCU, we believe in empowering you with the knowledge and tools to manage your finances effectively during this festive period. Our expertly crafted financial guidance is designed to help you enjoy the season without financial stress.
Smart Budgeting for Holiday Shopping
Plan Ahead: Start by creating a holiday budget. List all your expected expenses, including gifts, decorations, travel, and meals.
Track Your Spending: Keep a close eye on your spending. Use our mobile app to track expenditures and stay within your budget.
Look for Deals: Take advantage of holiday sales and discounts. Plan your shopping around major sale events to get the most out of your budget.
Savvy Saving Tips
Start Early: The earlier you start saving for the holidays, the less financial pressure you'll feel as they approach.
Set a Savings Goal: Determine how much you need for the holidays and set a monthly savings goal. Our savings accounts can help you reach these goals systematically.
Cut Back on Non-Essentials: Temporarily reduce spending on non-essential items to boost your holiday fund.
Special Holiday Accounts and Loans
Holiday Savings Accounts: Open a savings account to set aside money specifically for this season. Enjoy competitive interest rates and easy access to your funds when you need them.
Pioneer Perks Credit Card:

Maximize your holiday joy with every purchase using our Pioneer Perks Credit Card, where each transaction earns you points for rewarding cashback.
Remember, the key to a financially successful holiday season is planning and discipline. Our team at Pioneer AFCU is here to support you every step of the way. Let's make this holiday season both merry and financially bright!
What are You Thankful For?
Join Pioneer – Your Path to Financial Security
Take the first step towards a more secure financial future with Pioneer AFCU. Whether it's planning for the holidays or setting long-term financial goals, we're here to guide you every step of the way. Join us today and start building a foundation of financial strength and stability.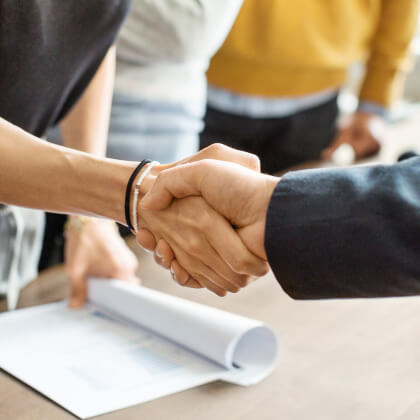 Locations and Hours
We'd love to see you in person! Please feel free to drop into any branch location near you.